Meet the Spanish Estate Agent Team
Experienced professionals offering a warm welcome
We believe that finding the ideal property on the Costa del Sol should always be exciting and enjoyable. Our friendly, experienced property professionals are here to share their own extensive knowledge of the area and the buying process and make sure you see enough properties to be able to make the right choice with confidence.
Shirin Sharifi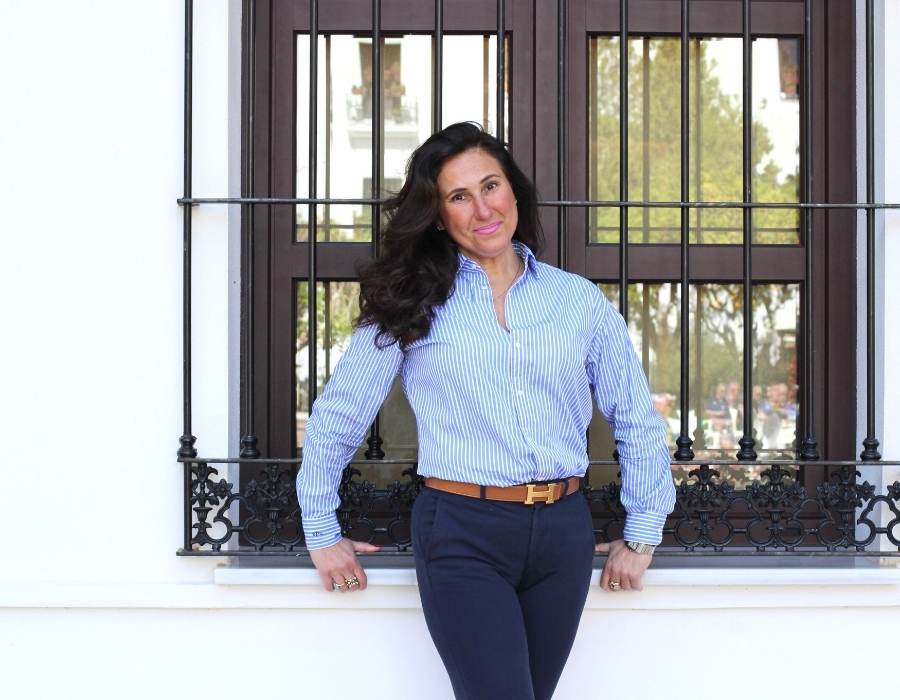 Sales Director, Shirin Sharifi, knows the property market in Costa del Sol inside out and has an unbeatable 25 year record of helping clients find the perfect new home. She is delighted to have swapped the rat race in London, where she was a successful entrepreneur, for a much better commute involving blue skies and sea views, and calls Benahavis her permanent home. Shirin leads The Spanish Estate Agent sales team and every day her passion, integrity and experience help our clients achieve their dream of owning a beautiful property in southern Spain.

Meet Shirin:
What do you love most about Costa del Sol?
The fresh air and quality of life and people you find here. The relaxed, cosmopolitan feel.

What do you do when you're not working?
I love playing golf (although I check for messages often which affects my game!)

What don't many people know about you?
I love dogs, they just make the world a better place
Peter Lundie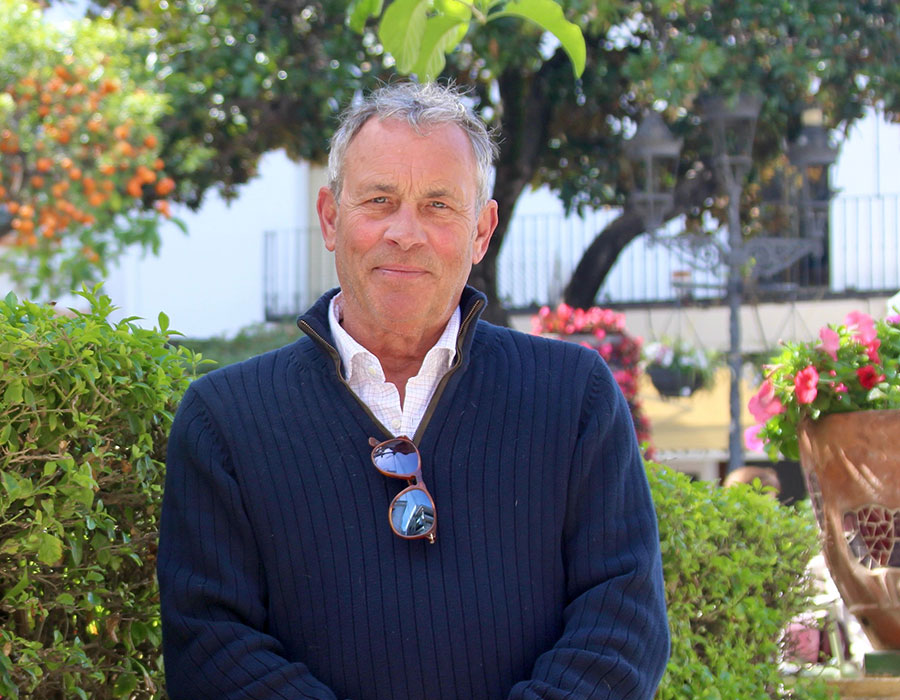 Peter Lundie started coming to Spain in 1975 and took residency in 2000; he says he has witnessed the tremendous change for the better in the area in the last 40 years - the massive investments in transport and the influence of international visitors with restaurants for every taste. Peter started working in real estate by chance when a friend asked him to help in 2001. Peter has worked all along the coast with clients looking for everything from studio apartments to large country estates inland from the beaches.

Meet Peter:
Are you glad you made the move to Spain permanently?
It has been the greatest thing I have done, and I enjoy it as much now as I did 20 years ago. Swapping Ascot for Costa del Sol is a lovely transition. I've lived in Estepona and Nueva Andalucia but am now very much settled in Benahavis.

Why Benahavis?
There are more restaurants per capita there than anywhere on the coast and I also enjoy the lovely walks with my Spanish dogs!
What don't many people know about you? I love the diversity on offer in Spain and enjoy visiting many friends all over the country as well as fishing and cooking.
Russell Payne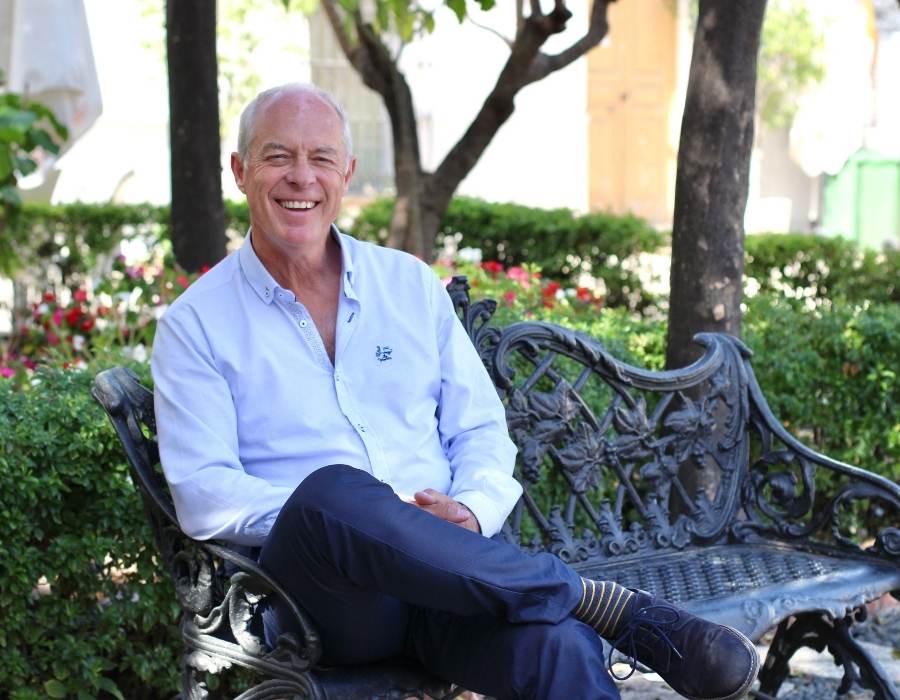 Russell Payne has lived in Costa del Sol since 2006 and joined our team 2 years ago, after years of guiding friends and family through the process of buying. A chartered accountant by trade in the UK, he fell in love with the authentic character of Cancelada, between Estepona and Marbella. Russell enjoys meeting clients and helping them not only buy a property but really settle into the Costa del Sol lifestyle and discover authentic Spain.

Meet Russell:
What do you think helped you most settle in Spain?
I would say that learning a bit of Spanish opened the door for me to feel at home very quickly after the move.

What do you do when you're not working?
I love to relax by playing 4 or 5 hours of golf on the many courses around the coast.
What do you think has changed most for you in your new life? Originally from Lincoln, I feel very privileged to be able to eat outside most of the year…especially paella accompanied by Rioja wine!
Gary Clarke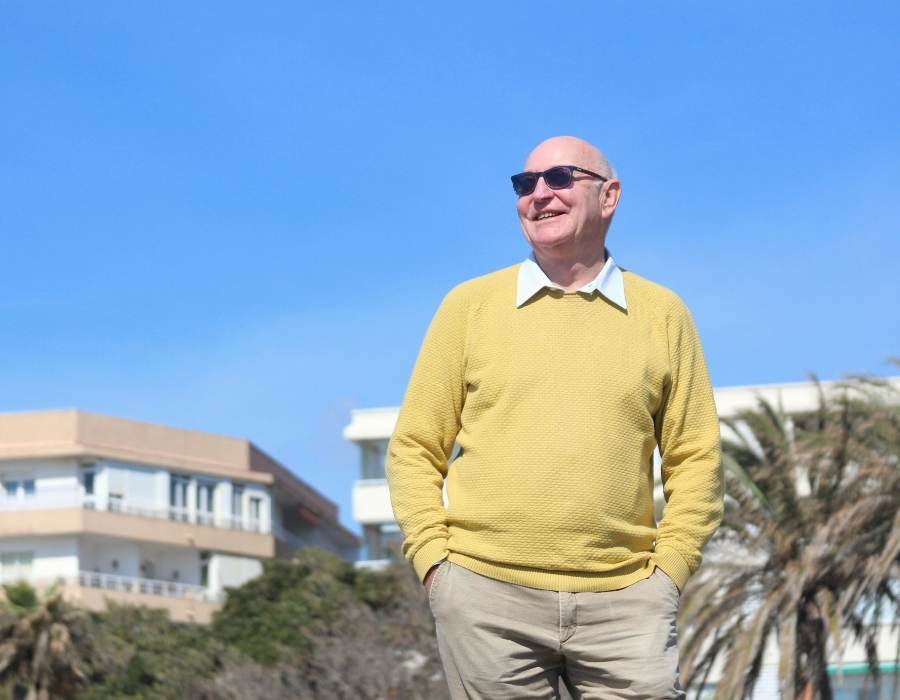 Gary Clarke joined our team of property experts in 2021 and is originally from the Kent area. He had never been in mainland Spain before deciding to invest in a holiday and rental off-plan property in Costa del Sol with his wife in 2001. That experience has put him completely in tune with the journey which many of our clients take when buying a property in Spain. Gary brings over 20 years experience of living and working in Spain and works hard for his clients and shares his knowledge freely.
Meet Gary
When did you decide to move here full time?
By the time we got the keys in 2002, we had fallen in love with the weather and the people. We decided to relocate permanently and start a new life by the beach in Marbella East, Las Chapas.

How do you spend your free time?
I enjoy the Spanish lifestyle especially eating and cooking Spanish food

What don't many people know about you?
My wife and I are very keen tennis players and every bit of free time I have, the tennis court is where you'll find me.
Chloe Williams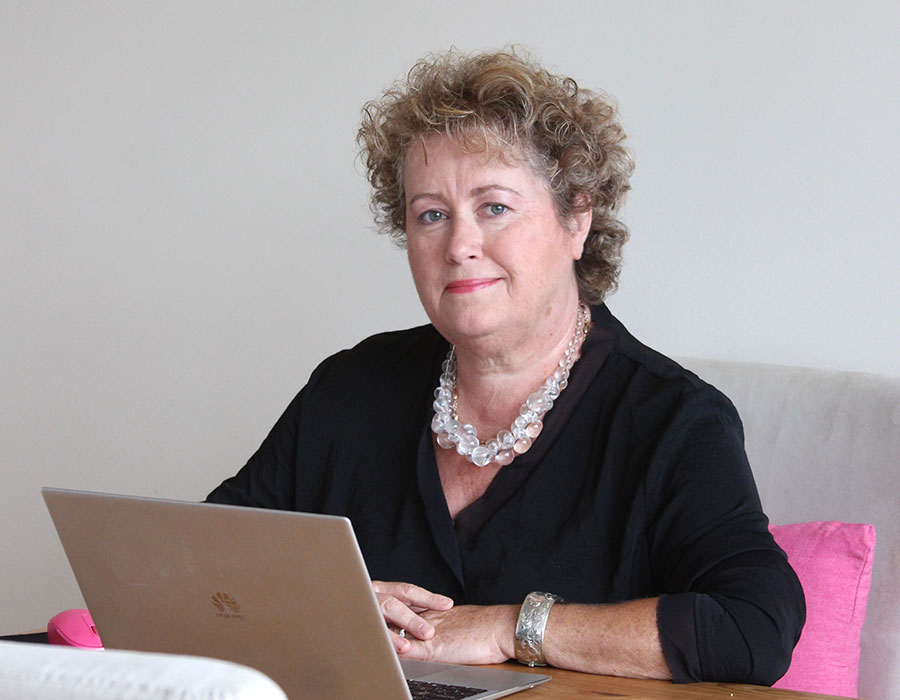 Chloe Williams is our General Manager and enjoys working alongside the team in Estepona. As The Spanish Estate Agent is part of the Beaux Villages Immobilier group (which started in France), she really appreciates the international aspects of the business. With over 15 years experience in international real estate, Chloe brings a wealth of experience to the Spanish business.

Meet Chloe:
How does life in Estepona compare with living in France?
It's hard to beat the year round gentle climate of the Costa del Sol. To drive along the coast in the mornings and see the mountains of Africa across the Gibraltar Straits is a privilege.

What do you think are the challenges for buyers going forwards?
The internet gives people all over the world a glimpse of life in another country. When making a decision as important as a new house purchase, we feel strongly that you need an expert who really understands the area to help you along the way. We pride ourselves on our people and their wealth of knowledge which they use to help our buyers and vendors.
Louie Gray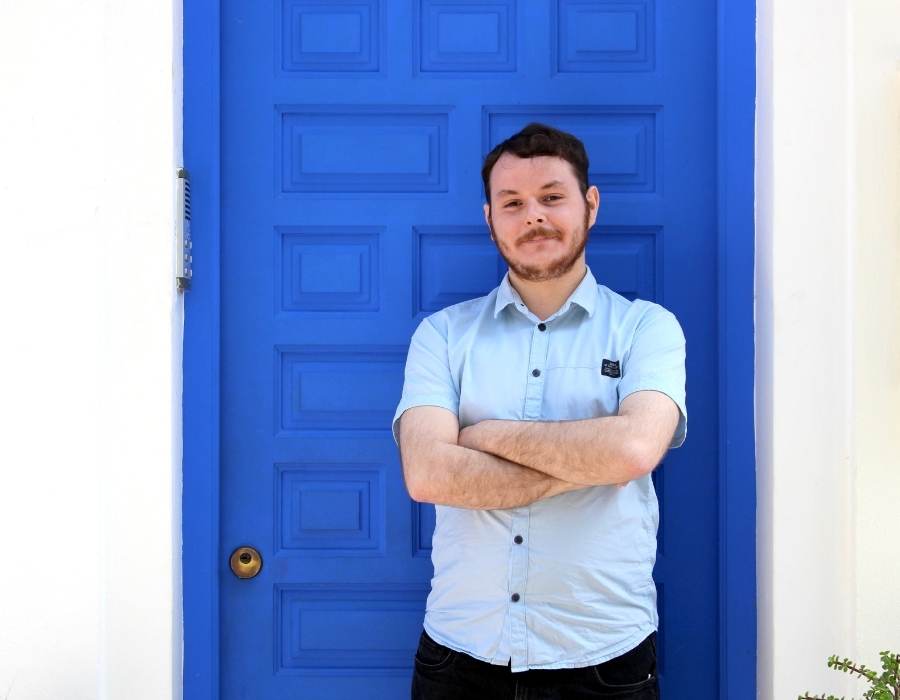 Louie Gray brings his graduate IT skills to The Spanish Estate Agent and applies his digital expertise to keep us in touch in today's fast moving world. Originally from Liverpool, he moved to Estepona with his family in 2016 and has worked with us ever since. Louie makes sure that clients have easy access to all information about properties and get fast responses to enquiries.

Meet Louie:
How do you spend your free time?
I guess I'm behind a screen at home as much as I am in the office, although at home it's playing games online with friends from around the world.

OK, so when you're not in front of a screen?
I do like taking my two young brothers around Estepona and going to the beach.
Vanessa Davila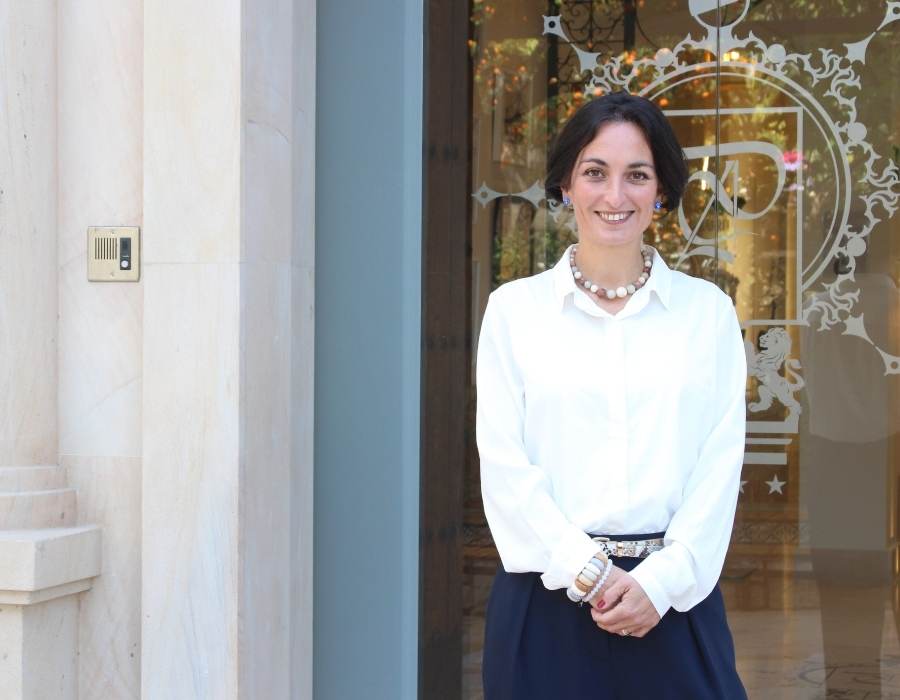 Vanessa Davila, our marketing and listings co-ordinator, is originally from Madrid but spent her childhood summers in Costa del Sol. She lived in the UK for 19 years where she worked as a legal interpreter and translator and for a company selling property abroad. After deciding to relocate the family to Marbella, she came over looking for a property.

Meet Vanessa:
How was the move from the UK back to Spain?
I was astonished that, despite being able to speak the language and knowing the legal terminology, I was constantly given misinformation along the way. This made me think how difficult it must be for people coming from abroad

What has pleased you most about moving back to Spain?
I feel I understand both cultures and the challenges of buying property in Spain. I am especially excited about being able to use my language skills in a company that listens and puts the client's needs first for a change!
Ignacio Kindelan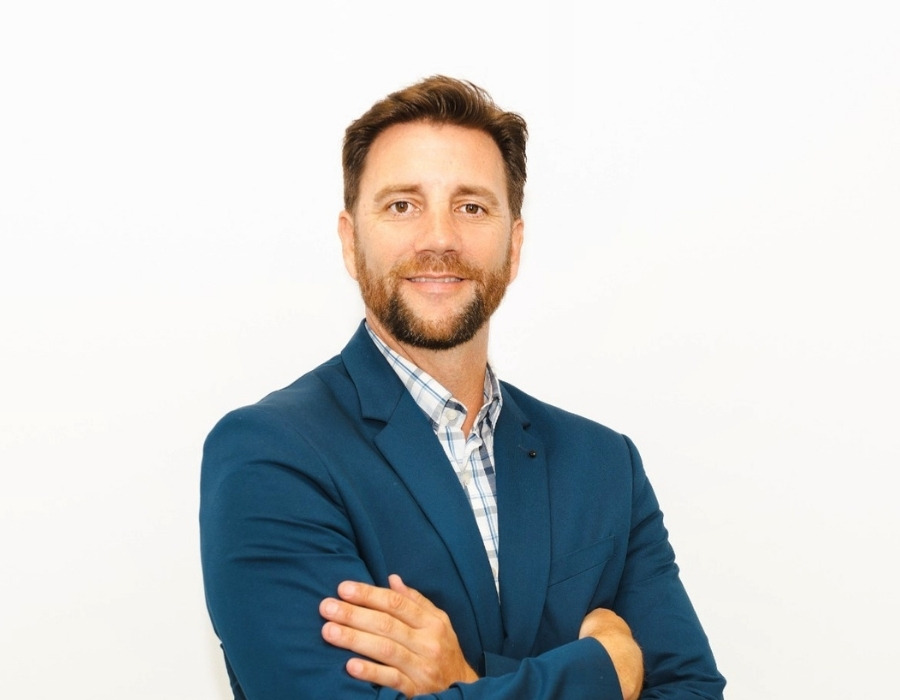 Ignacio Kindelan spent his teenage years playing football for Athletico of Madrid before securing a sports grant which gave him the opportunity to study Management and Marketing at Long Island University, New York. Before settling in Costa del Sol, Ignacio lived and worked in places like Basel-Zurich, Luxembourg, Sao Paolo, New York, Barcelona and Madrid. He speaks English, German, Spanish and Portuguese.

Meet Ignacio:
What do you do when you are not working?
I love going to the beach and kite-surfing. I also still enjoy playing football with a local team.

What has brought you to Costa del Sol after living abroad for 25 years?
From the moment I set foot in Costa del Sol, I remember thinking that it offered the best quality of life in Europe, particularly with the climate. I am passionate about people, the beach, properties and a healthy lifestyle, which is exactly what you can get here.