News and views from the Costa del Sol!
Every week we will write about living on the Costa del Sol. You'll find new stories, local and national events, comments, recipes and advice.
Topics will range from schooling your kids in Spain to tips on how to travel to the Costa del Sol, from insights on properties for sale to helpful advice on legal issues. But we also want to share events and culture, to show how wonderful life can be in the area around Estepona, Marbella and Malaga.
Scroll down or click through the list (right) to see previous posts full of interesting information and links about this great place.
A mortgage in Spain?
Created: Wednesday, 19 July 2017
Written by Tim Williams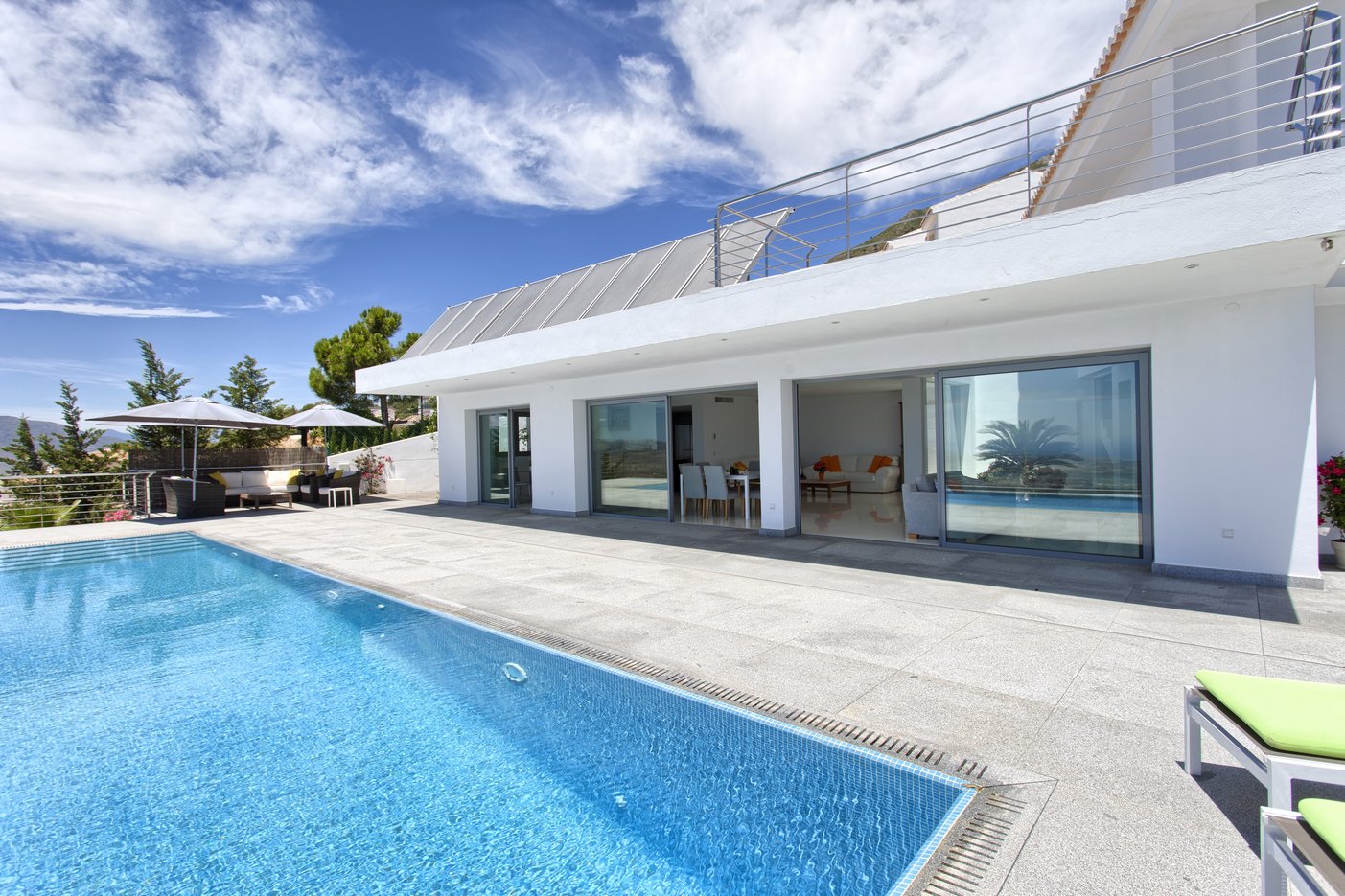 If you are buying a property in Spain, whether it be a holiday home or a new, permanent residence, you will face many of the same decisions that you face with any other property purchase.
One of the most important of those concerns is financing the purchase.
These are several ways that you can finance a Spanish property purchase. If you are considering a mortgage it is worth noting some important factors:
By law Spanish lenders may not lend to non-Spanish residents more than 70% of the value of the purchase (or valuation, if lower), and may restrict themselves to less.
The way Spanish lenders assess a borrower's ability to repay the loan is different from the process in the UK. In Spain, the lender takes your income and applies a 35% factor to it. Your total monthly debt repayment commitments (mortgage and other loans) must not exceed this figure. Spanish lenders place more emphasis on total debt than on total income.
If part or all of your income is derived from property rental, lenders may reduce further the amount they will lend. However, this works both ways - if you have strong, secure income from employment, lending criteria might be relaxed.
Lenders are naturally risk-averse creatures. Factors that they take into account include low income, insecure or short contract employment, a loan of long duration, a high level of loan to value, and high levels of debt.
If you run your own business and have a variable income, then the lender will take into account the duration of the business and your income over several years.
Lenders may lend to overseas companies, but often with additional security.
It is often helpful to start the mortgage process before you come to Spain. Unlike in some other European countries, there is no such thing as a "Decision in Principle".
Lenders make a decision once they have the necessary personal and financial details and property details relating to the actual property the buyer wants to buy.
Starting the process early, however, speeds up the process once you find your dream home in Spain!
What types of mortgages are available?
Testimonial for John Ashfield
Created: Friday, 30 June 2017
Written by Julie Savill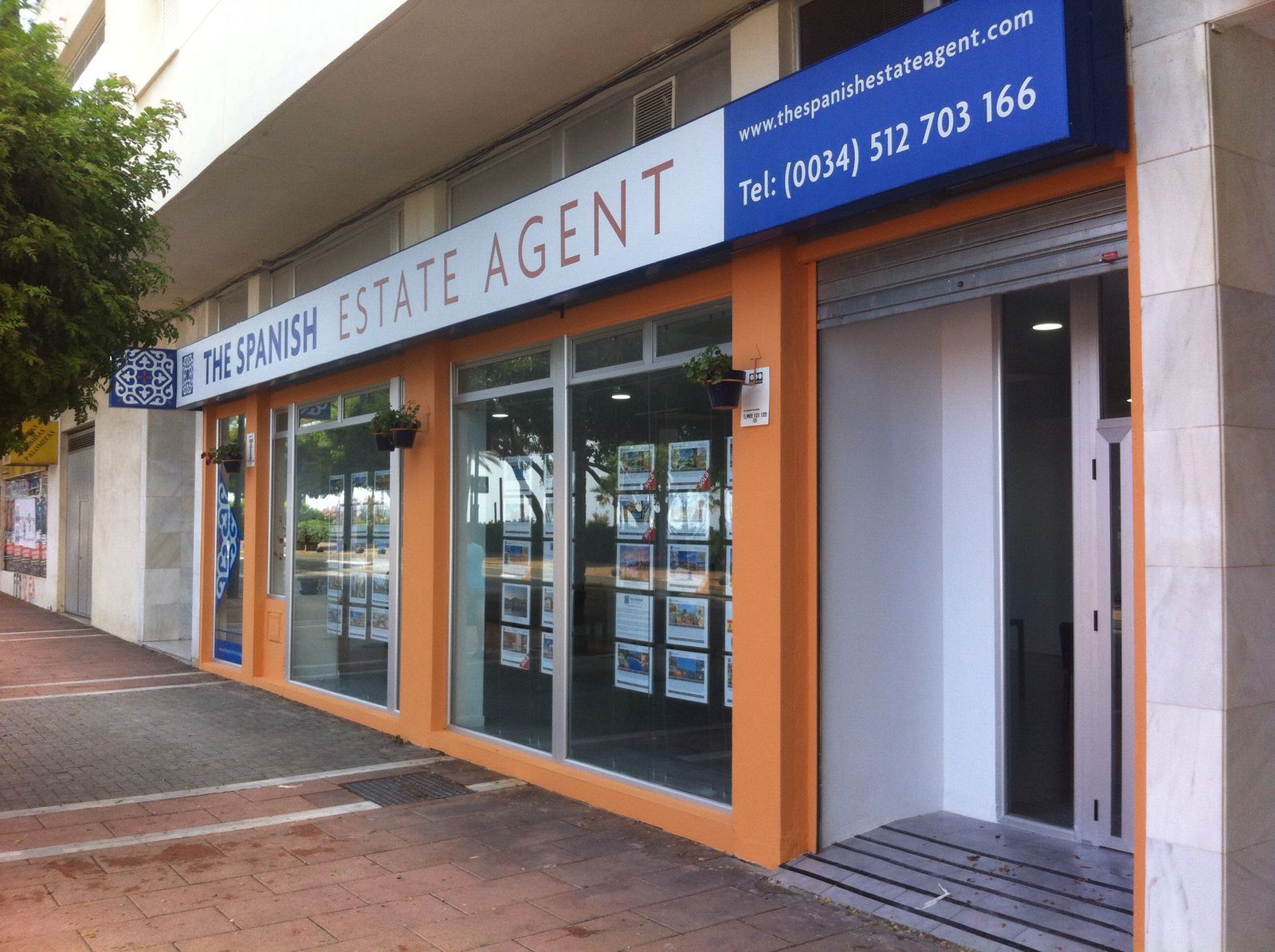 I have just bought an apartment in Estepona using The Spanish Estate Agent and found their care and attention to detail wonderful. They believe in giving a personalised service and the highest standards of customer service. They make you feel very welcome from the sales manager Chloe Williams (who said 'feel free to drop in any time after purchase') to the negotiator John Ashfield (who drove me round some 9 properties in 1 day and is keen to help with anything) to the office manager Gem Mørch (who ensures the smooth running of everything and is very efficient. Gem and I have subsequently become good friends). All in all their service is exemplary, I have no hesitation in them selling the apartment if the need arises.
Stretch your legs on the coastal path!
Created: Monday, 26 June 2017
Written by Julie Savill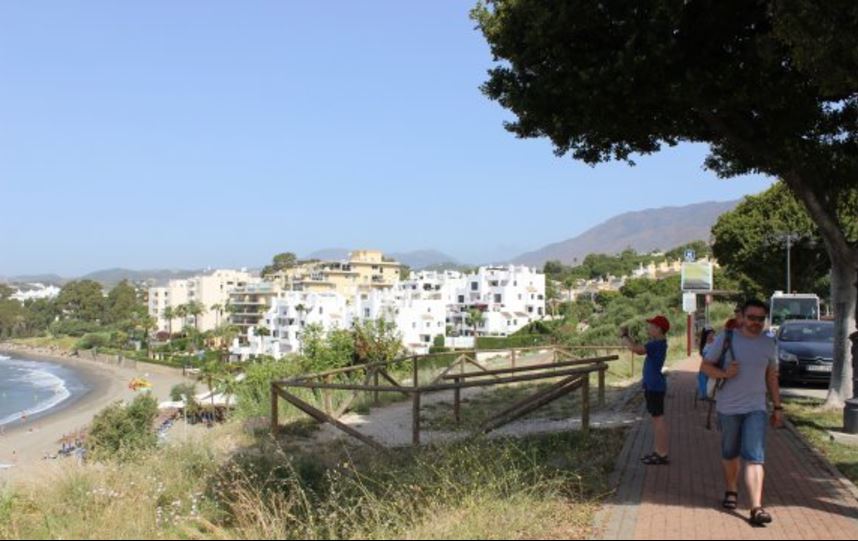 Estepona town hall has approved plans to develop land near El Cristo beach where there is currently a natural vantage point with a wooden fence. The project includes creating a wider open space in the form of a green zone including a public square, which would maintain the area's function as a vantage point.
Work, which is already under way, is expected to take a year to complete, and, along with a new stretch of the coastal pathway, is part of the obligations of the private firm that is developing the area. The local authority has said that its aim is to prevent construction above ground, ensuring that locals and visitors can continue to enjoy the views from this beauty spot.
Meanwhile the project includes new tourist facilities beneath the planned square, which, said the council, will "meet the demand for leisure and entertainment in the town all year round". More details of these facilities have not been released, although the council has said that "the new area will increase the town's tourist attractions and generate employment all year round".
Improvements also include a provisional resurfacing of part of the area near El Cristo beach to make parking cars easier.
From Sur in English
Testimonial for Tony Reddin
Created: Tuesday, 20 June 2017
Written by Julie Savill
I just wanted to express our thanks for the absolutely brilliant service we received from The Spanish Estate Agency and in particular - Tony Reddin.
From meeting Tony first thing in the morning and spending a very full day, to early evening viewing a wide selection of properties, nothing was too much trouble for him and he certainly kept us entertained travelling between viewings with his wide knowledge of all things Estepona. We were on a tight timeframe and Tony had prepared well for our tour, only selecting the villas that best suited our specific requirements and budget. We had a lot of questions and his advice was invaluable; from internet speed to electricity charges he knew almost everything and what he could not answer he found out about. Arriving at the final property during early evening, we think Tony had kept the best until the end – the last villa was perfect and ticked every box for us.
The completion and handing over of the keys was at the notaries office on May 22nd, however, Tony's input did not end there, he went on to help with everything from where to buy a television to giving us a hands-on demonstration of how to clean the pool – all, after we had bought the property. That's true service.
We are now the proud owners of our first Spanish home and are delighted with it. Again, many thanks to Tony and the rest of the Spanish Estate Agent's team.

David and Mary Dixon
Testimonial for Shirin Sharifi
Created: Monday, 12 June 2017
Written by Josy Williams
We were recently contacted by a client who told us the following:
"You are the third agents I have contacted for information, and may I say how refreshing it is to be provided with all of the relevant information I needed in your email, especially concerning what you can do and want to do for us. We have not received anything like this from the other agencies we have contacted. It has taken over 48 hours for them to reply to our e-mail!"
We pride ourselves on our excellent customer service, and are very happy to be able to provide this for our clients.
Testimonial for John Jenkins
Created: Friday, 02 June 2017
Written by Thirza Visser
Our client expressed the following to John Jenkins after their purchase of a property in Spain:
"Par la présente, je tiens à vous remercier pour toute l aide que vous nous avez apporté dans la recherche de notre appartement sur la Costa del Sol. Je remercie tout particulièrement Monsieur John Jenkins pour ses recherches, ses propositions ciblées quant à nos désidératas, sa ponctualité lors de nos rendez-vous, son professionnalisme, ses conseils et sa gentillesse toute naturelle. Grâce à lui, à vous, nous avons facilement pu réaliser notre projet.
Je ne manquerai pas de renseigner votre agence pour toutes ses qualités. Je suis certaine que vous donnerez encore beaucoup de satisfaction à de nombreux clients."

Translated: "I would like to thank you for all the help which you gave me in my search for our apartment on the Costa del Sol. Particularly thanks to John Jenkins for his work, his suggestions targeted to our wishes, his punctuality, his professionalism and his kindness. Thanks to him we have easily found our property. I would not hesitate to recommend your agency and I am certain that you will continue to look after all your clients."
Contratulations to John for this successful sale!